Social
Discover the associations and projects that we support
The Children of the Fairies
We support "I Bambini delle Fate", a social enterprise that since 2005 has been involved in ensuring economic support for social inclusion projects and paths for the benefit of families with autism and other disabilities.
Through the association we directly support two projects:

Ca' Leido – Treviso
Daytime Educational Community for minors – adolescents with autism spectrum disorders.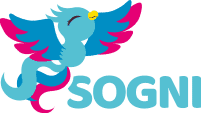 Happy's Dreams – Treviso
Social enterprise that takes care of realizing the dreams of children with cancer and leukemia from 2 to 18 years old, to allow them and their families to get out, even for just one day, from a daily life made up of hospitals and therapies and enter a carefree dimension.
We also support, with one-off donations:

AIRETT Associazione Italiana Rett Onlus, in support of girls affected by Rett Syndrome and as a point of reference and support for their families.

AIL promotes and supports scientific research for the treatment of leukemia, lymphoma and myeloma.