Phoenix
Phoenix single-sheet cradle machine can ensure excellent quality feeding of both rigid and stretch fabrics.
Single-sheet cradle
Ready to use
Since it is already tested upon delivery, it is suitable for immediate use with any type of automatic cutting machine without the need for additional connections.
Electronic accuracy
Usable by any operator due to its ease of use, Phoenix boasts an electronic rocking device that, combined with a precise inverter, perfectly controls the speed at which the fabric unwinds, ensuring precise tensioning at the automatic cut.
Custom weights and sizes
Phoenix can be customized in terms of weight and lengths.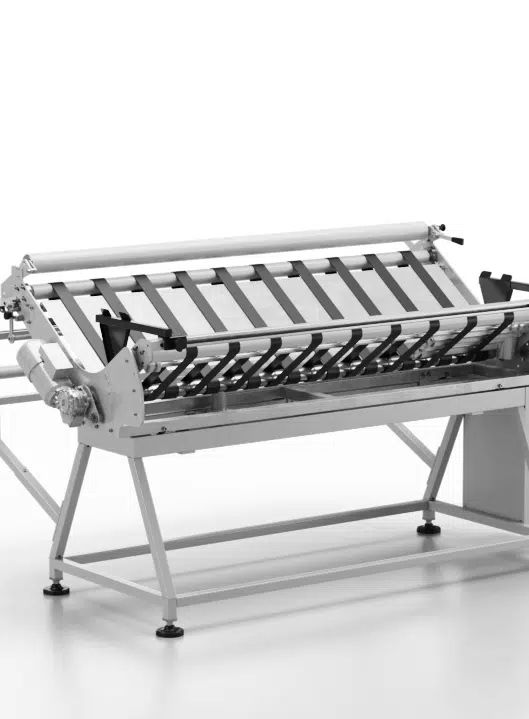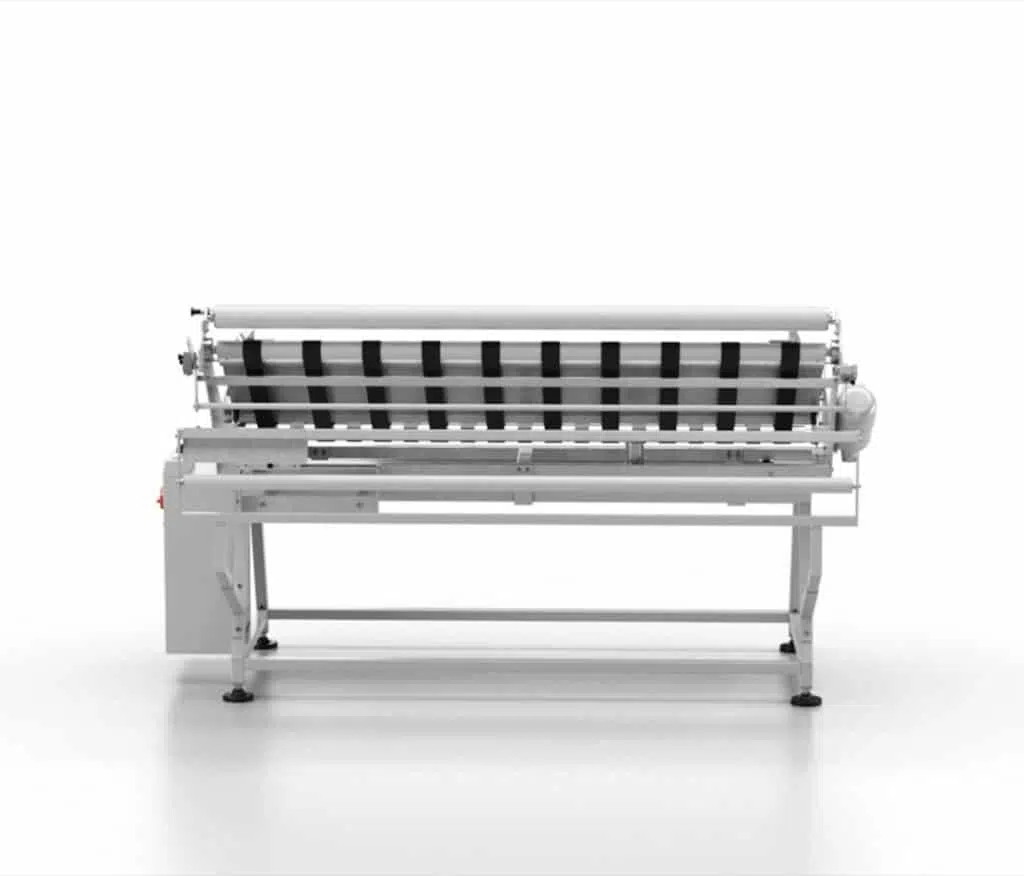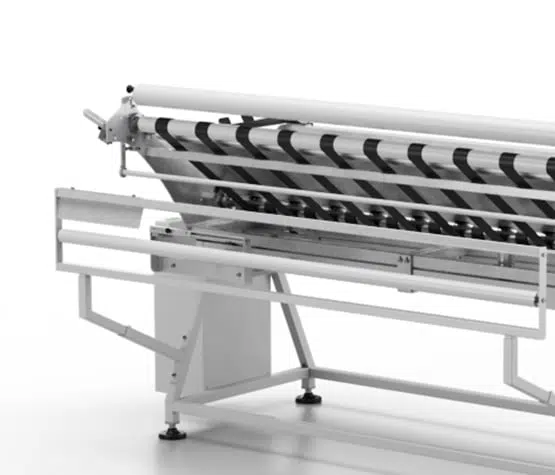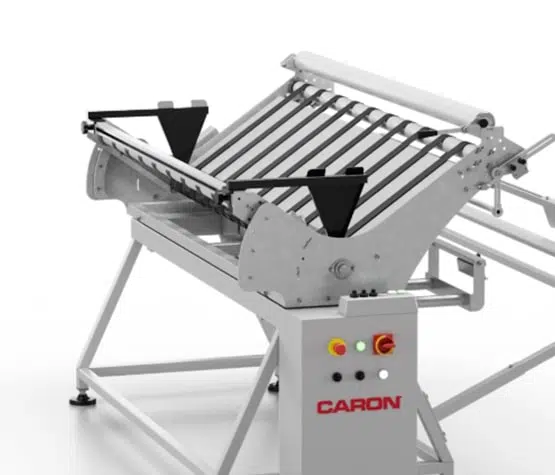 Adjustable feet for cradle height alignment to automatic cutting
Automatic tipping of the cradle to facilitate roll loading
Cradle synchronization to automatic cutting
Automatic fabric alignment
Reverse cradle belt rotation for reverse roll unwinding
Electronic rocking device for fabric tension adjustment
Standard load capacity 80 kg (100, 200, 300, 500, 750, 1.000 kg)
Roll diameter 60 cm (other diameters depending on capacity)
Reverse would fabric spreading device
Wheels on rail for movement of the single ply feeder
Accessory for high volume fabrics
Increased Diameter of the cradle
Contact us
Request a contact with one of our operators now, you can fill out the form and you will be contacted shortly, otherwise you can call Caron Technology at the following contacts:
Via Caprera, 54
Castello di Godego TV
31030 Italy