Puma DD
Caron Technology's patented Puma DD automatic spreader revolutionizes the system of identifying fabric imperfections.
Automatic Spreader
Advanced Technology
The technologically advanced machine based on the principle of "machine learning" is equipped with a support structure featuring optical perception instruments that can detect fabric imperfections either fully automatically (Full version) or semi-automatically (Basic version).
Artificial intelligence
Thanks to artificial intelligence, several files intended for the cutting machine are stored and archived by which the logic control unit compares the position of imperfections in the fabric.
Automatic trimming mechanism
In the event that such imperfections fall within the useful shapes for making the final product, the automatic trimming mechanism of the fabric piece where the imperfection is present is activated.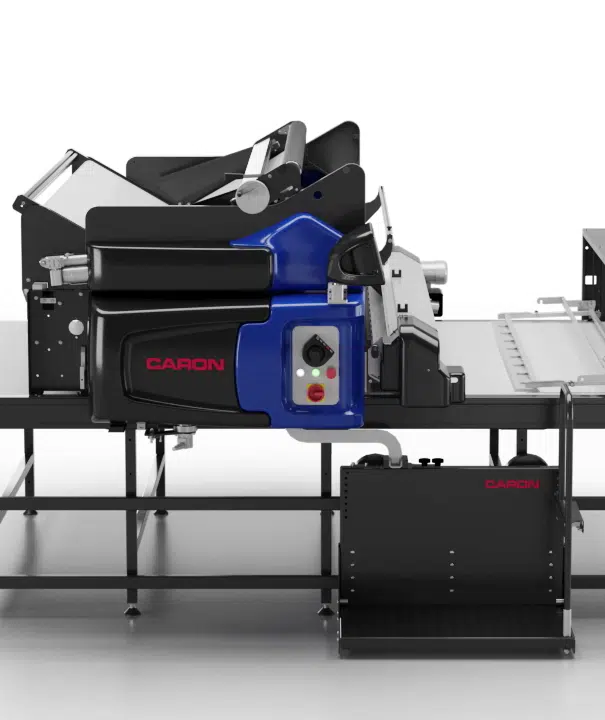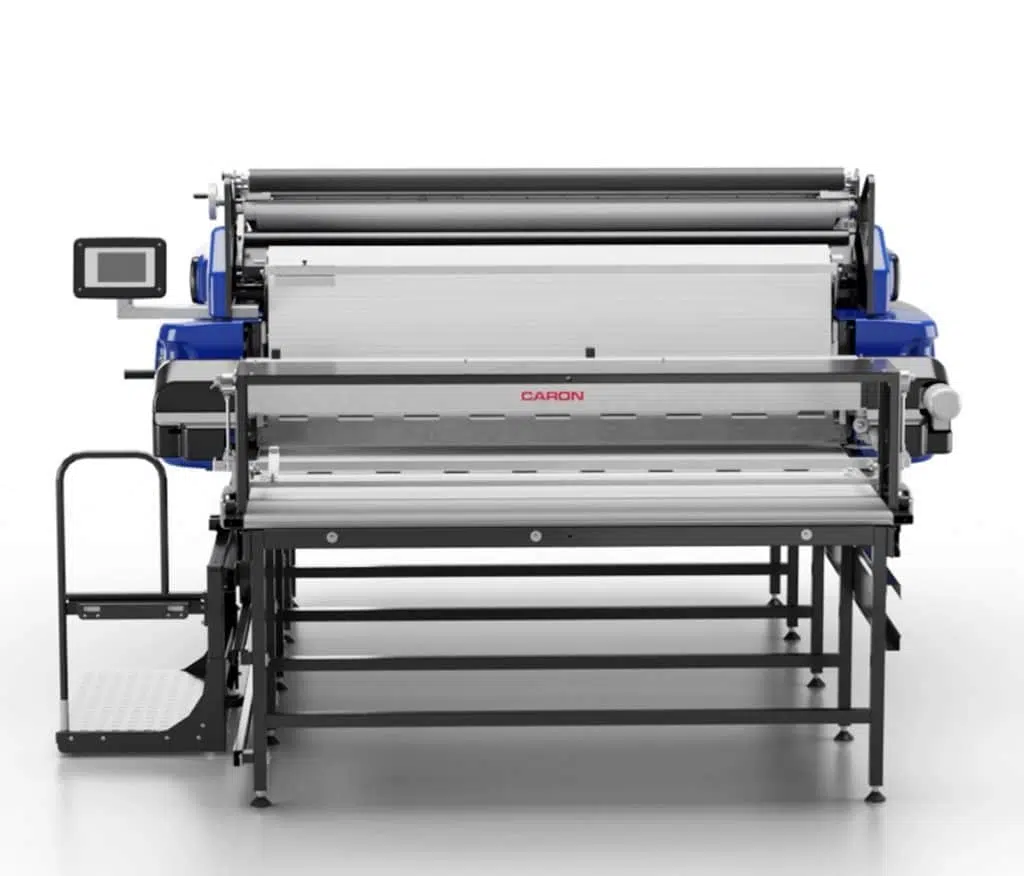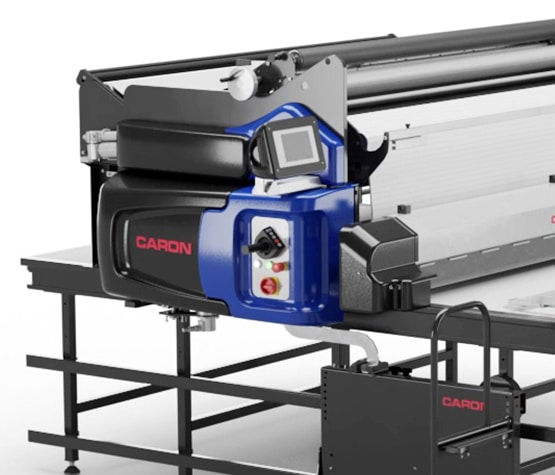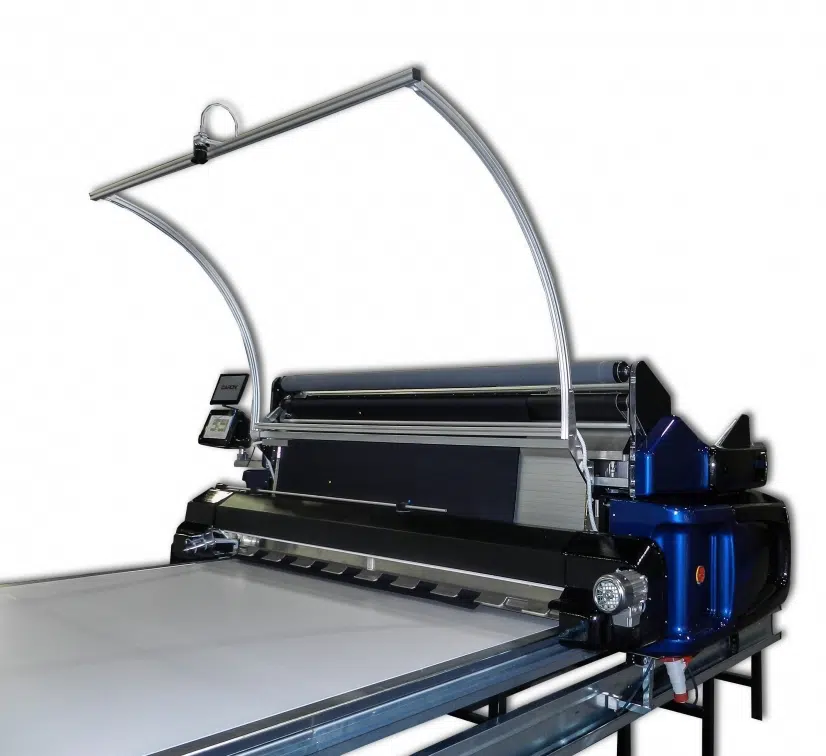 Single belt cradle with automatic tipping
Right-hand machine controls (left optional)
Useful spreading height 180, 220 cm
Maximum capacity from 100 kg
Roll diameter 70 cm
Bidirectional cutter with variable speed and automatic lift
Dual touch screen control unit with self-diagnosis system
Electronic fabric tensioning control system
Selvedge alignment by photocells installed on mobile base
Spreading with and without clamps
Lenght programmable at single step or multi steps (optional)
Maximum speed 100 mt/min
Storing (and recalling) spreading parameters for different fabric types
Industry 4.0 readiness
Artificial intelligence
Optical vision systems
Toothed belt transmission
Safety protections
Reverse wound fabric spreading device
ZigZag accessory
Final movable catcher
Accessory for elastic fabrics
Defect detection software (semi-automatic)
Automatic sharpening
Contact us
Request a contact with one of our operators now, you can fill out the form and you will be contacted shortly, otherwise you can call Caron Technology at the following contacts:
Via Caprera, 54
Castello di Godego TV
31030 Italy