Lion 100 – 200
A mature expression of our know-how, Lion is an automatic spreader with an attractive design and revolutionized performance to ensure ease of use for the operator while guaranteeing maximum speed and quality of spreading.
Automatic Spreader up to 100 kg or 200 kg
Agile and accurate
Dedicated to heavy fabrics special attention has been paid to CNC motion control to make accurate feeding of all fabrics even the most difficult to lay.
Professional Automatic Fabric Spreader
Lion is an automatic fabric stretcher that facilitates operator intervention on technical fabrics.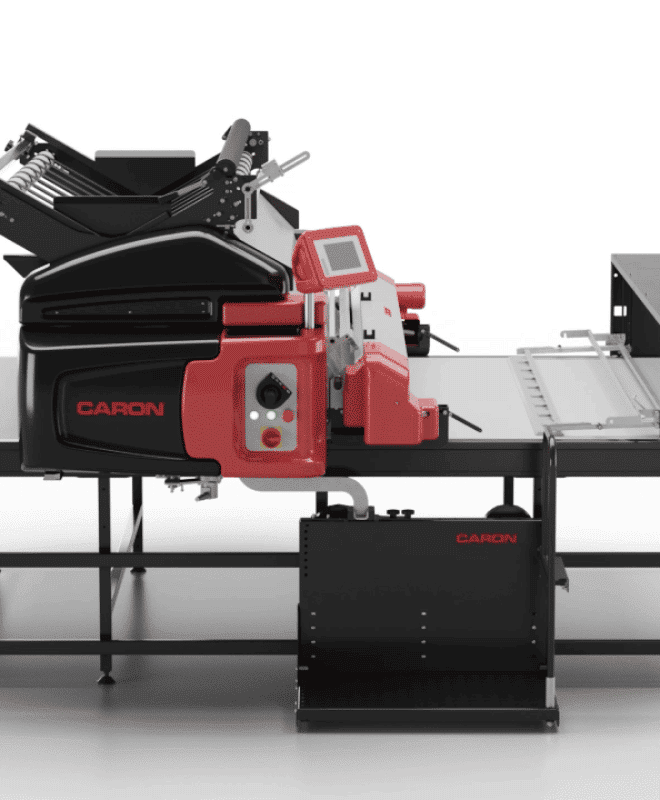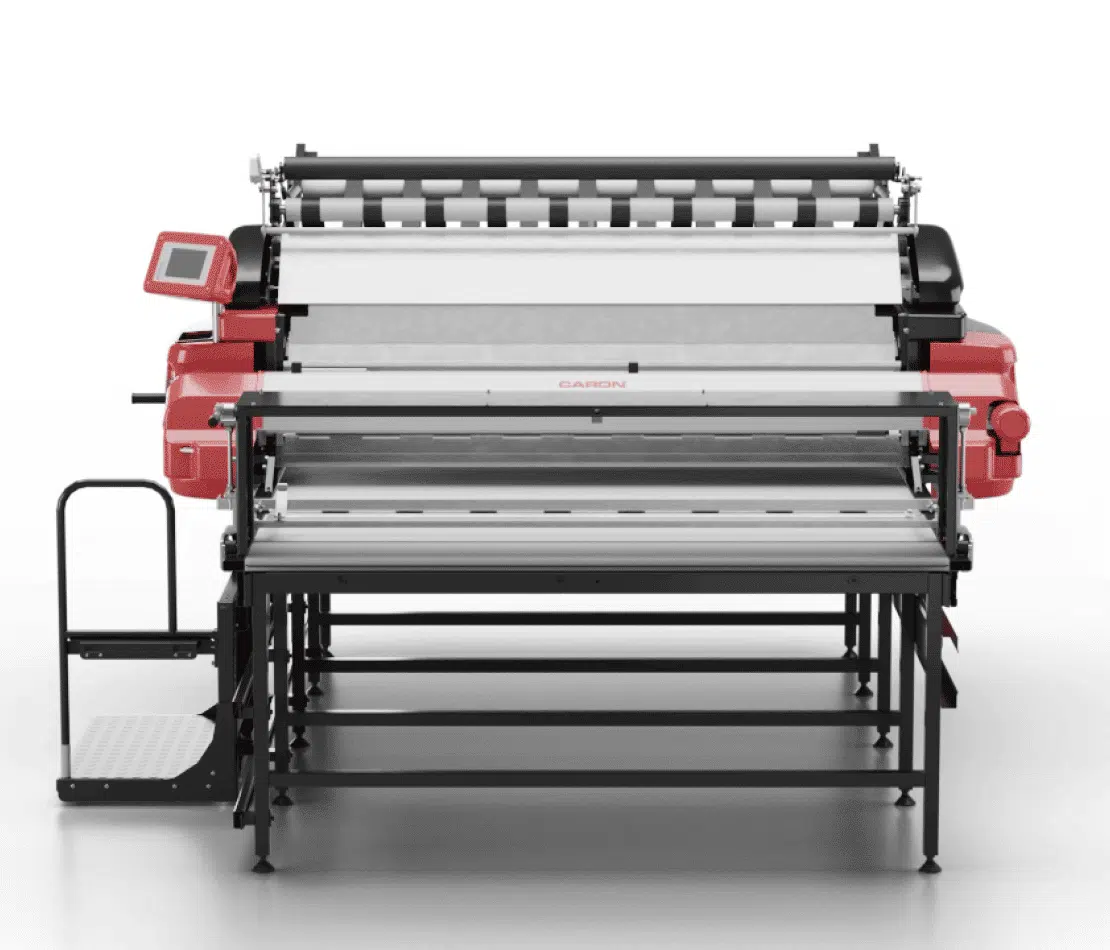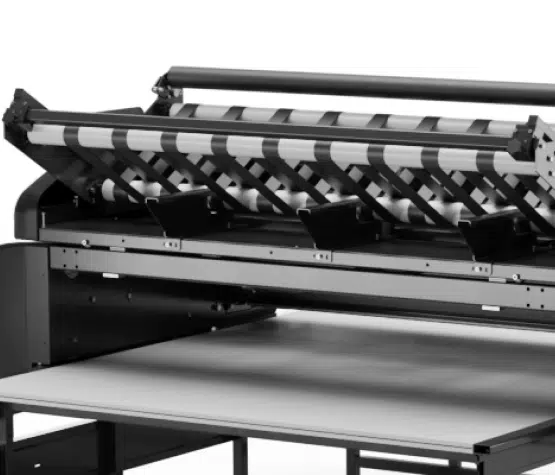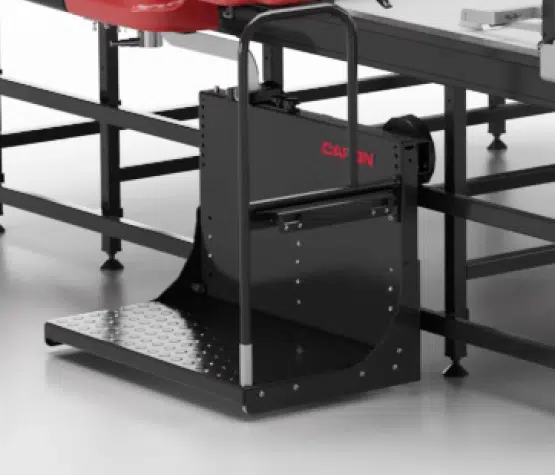 Parallel belt cradle with automatic tipping
Right-hand machine controls (left optional)
Useful spreading height 160, 180, 200, 220, 240, 280, 320 cm (other sizes available on request)
Maximum machine capacity 100 KG or 200 KG
Maximum roll diameter cm. 80 (120 optional)
Bidirectional cutter with variable speed and automatic lift
Cnc Color touch screen with self-diagnostic device
Electronic fabric tensioning control
Selvedge alignment using photocells
Spreading with and without Clamps
Single or multiple step spreading length programming
Maximum speed 100 m/min
Storage and recall of spreading parameters for different fabric types
Industry 4.0 and remote assistance ready (optional)
Reverse wound fabric spreading device
ZigZag accessory with catchers
ZigZag accessory without catchers (only for knitted fabric)
Final movable catcher
Accessory for elastic fabrics
Front spiral roller + motorized back spiral roller (elastic fabrics)
Platform for flatfolded fabrics
External roll brackets
Paper holder brackets
Caron Spreader Planner software
Automatic sharpening
Contact us
Request a contact with one of our operators now, you can fill out the form and you will be contacted shortly, otherwise you can call Caron Technology at the following contacts:
Via Caprera, 54
Castello di Godego TV
31030 Italy