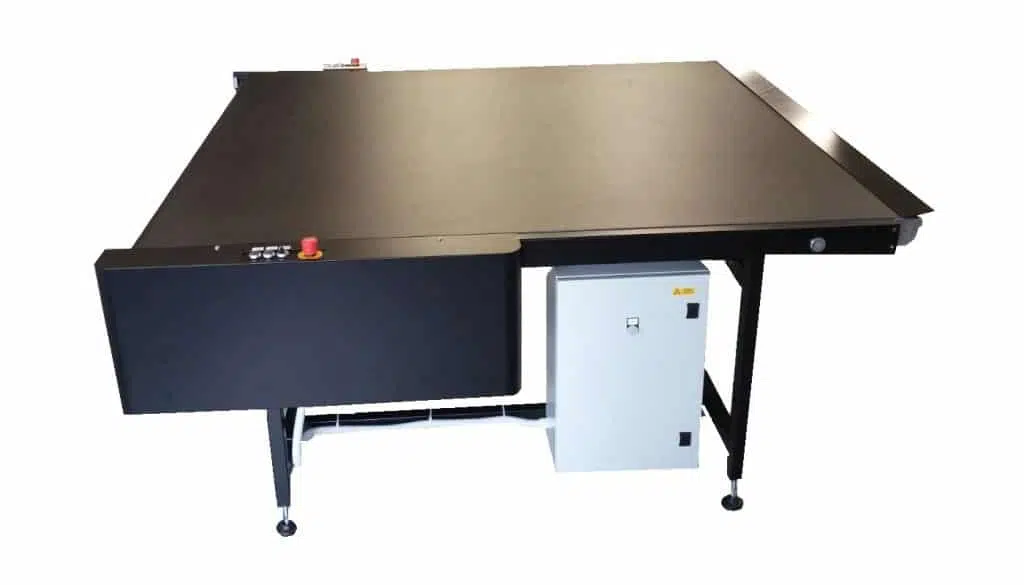 Extension table
The extension table is a custom-made table that is normally positioned downstream of an automatic cutting machine to increase the length of the part collection area.
A real conveyor table
Perfect sliding and transition
The table is a true conveyor table that can work independently or be put in synchronization with the cutting outlet mat so that there is a perfect flow and transition of the cut pieces from the cutting mat up to our extension table.
Sturdiness and sizes
The extension table is a very sturdy conveyor table with a leg pitch of 75 cm.
Noble fiber surface
The 3 cm table top made in "noble fibre" rimmed in ABS (resistent rigid plastic) assures fabric fluidity, table shock-resistance and long working life.
Contact us
Request a contact with one of our operators now, you can fill out the form and you will be contacted shortly, otherwise you can call Caron Technology at the following contacts:
Via Caprera, 54
Castello di Godego TV
31030 Italy